Active summer holidays in Castelrotto with the entire family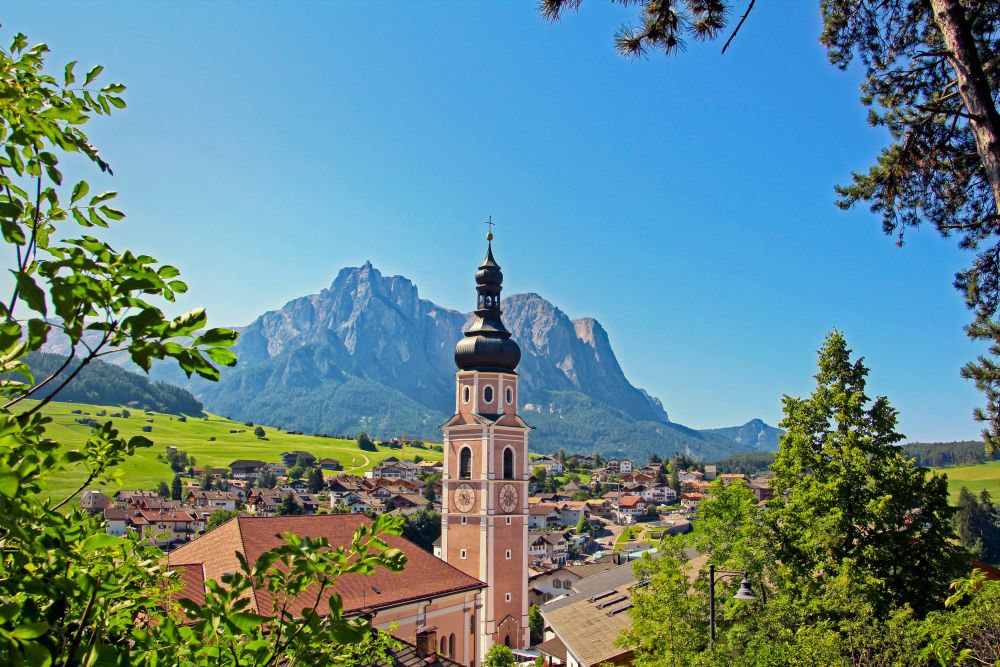 How do families spend a relaxing summer holiday in Castelrotto? If you have asked yourself this question before, you may already know the answer. Especially the magnificent surroundings in the Sciliar area offer many possibilities. You may hike across the well-marked route network, or take your children on an excursion to the Alpe di Siusi – there are wonderful trails in different difficulty levels. If you prefer to move on two wheels, you may organise leisurely family bike rides or spectacular mountain bike tours; the most challenging routes offer a perfect mix of steep climbs and fast downhill rides. Even climbing enthusiasts will find a true paradise here – they may conquer Mount Sciliar, with its two distinctive peaks Santner and Euringer.
Summer fun & leisure activities are paramount during the holidays in Castelrotto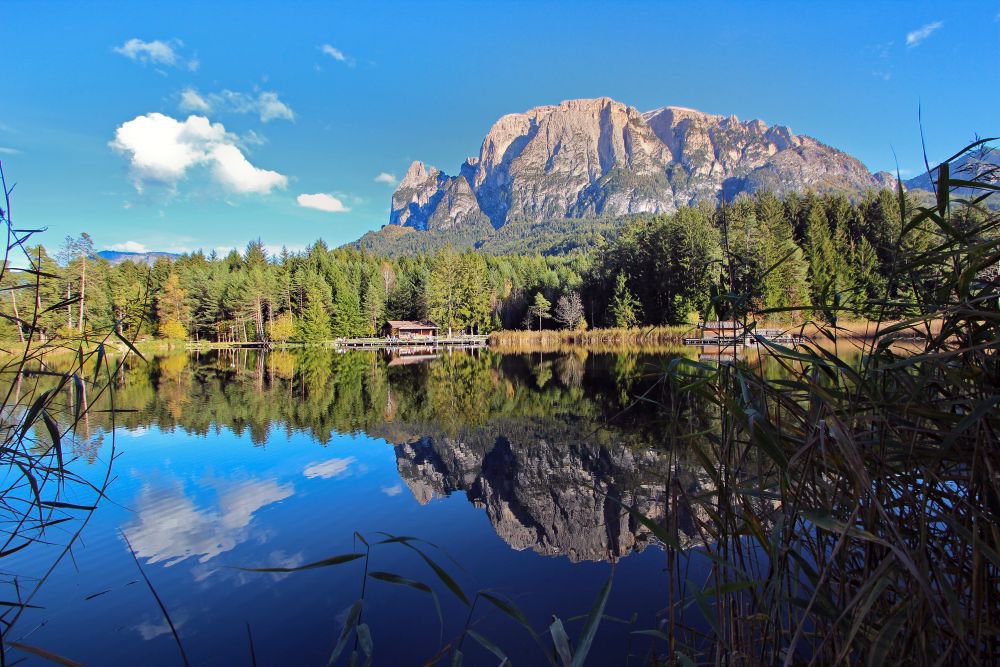 What would a summer be without great moments of freshness? During your holiday in Castelrotto, you will not only find a modern outdoor swimming pool offering many leisure activities. The swimming pool Telfen also features one of the most beautiful playgrounds for your children, so you can relax enjoying the sun. Another recommendation: the lake of Fiè, located in a wonderfully romantic position in the heart of the beautiful countryside, offers refreshment and cooling on hot summer days. The excellent water quality makes the lake – which lies directly at the foot of the Alpe di Siusi – a popular destination for the entire family. In the summer, you may expect water temperatures of at up to 22 degrees for heavenly refreshment. If you do not want to swim in the lake or take a dip, you may also rent a rowing boat. Thus, your holiday in Castelrotto will be a great experience that combines relaxation in the sun with refreshing water fun.
Are there special children's activities near the Alpe di Siusi?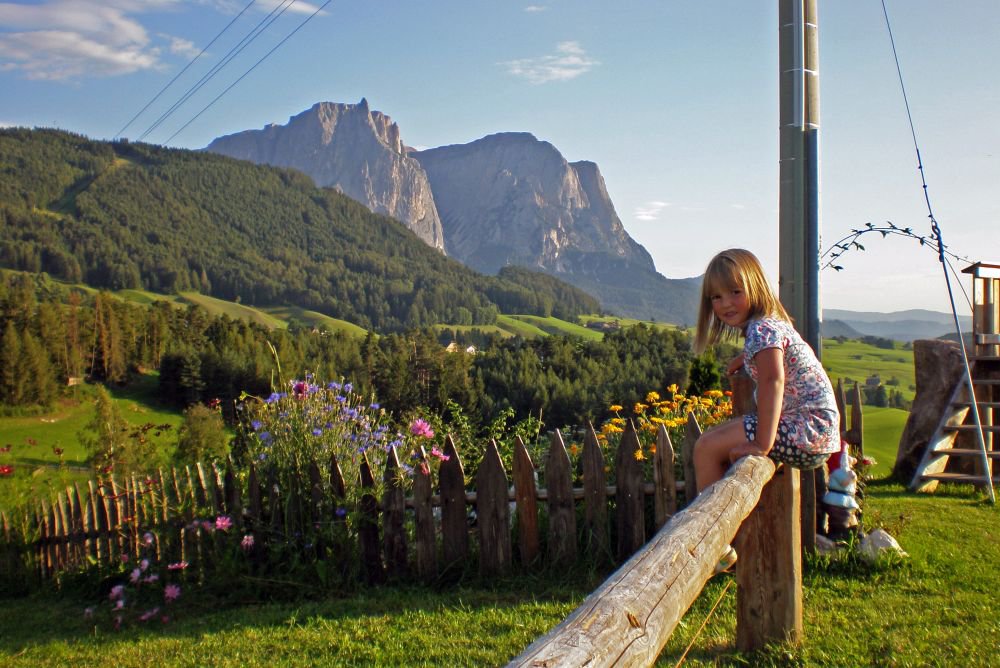 During a vacation in Castelrotto, children may not only freely enjoy the sun and the nature, but also explore the natural life of animals or discover nocturnal animals as Dolomiti Rangers. Perhaps your kids would like to explore the habitat of different animals and follow the tracks of foxes and rabbits. For smaller children, there is the Witch Martha, who will show you how to create an "herb witch" or who will take you on an exciting journey of discovery during a night walk in search of secret signs. Thus, magical weeks are guaranteed in every respect.
For all those who like to explore the mountains, there are 350 km of hiking trails around the Alpe di Siusi, where you can enjoy superb panoramic views. Climbing enthusiasts will find a true paradise at Mount Sciliar with its mighty walls, while mountain bikers may explore wonderful tours to suit any kind of adventure directly in and around Castelrotto and Fiè and on the Alpe di Siusi.