A day at our alpine hut is a truly special highlight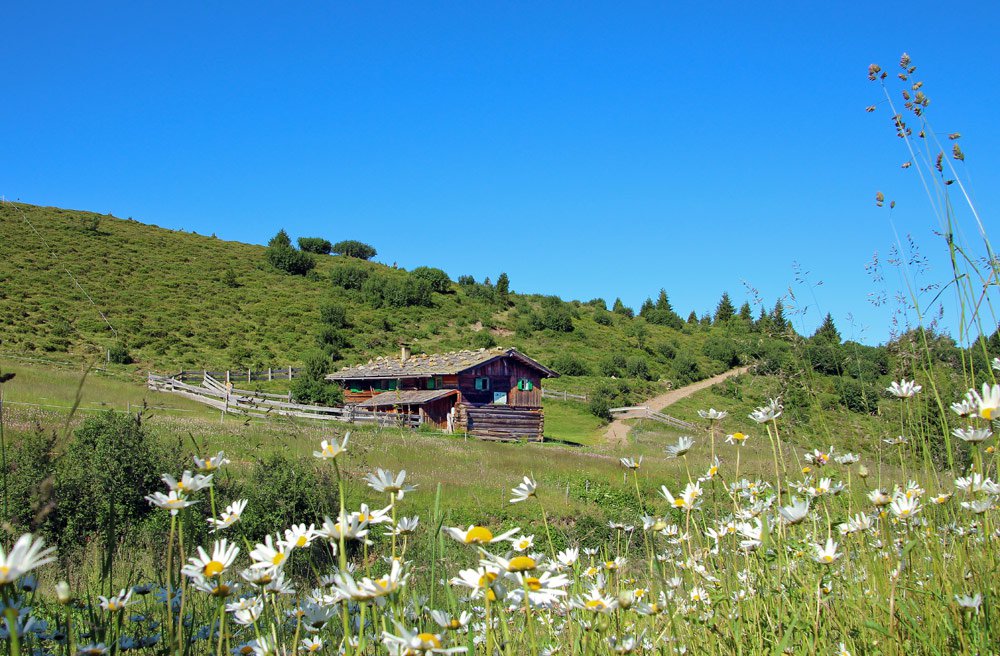 A stay at the farm Dosserhof – with all its exciting experiences and adventures – already offers you an unforgettable time. Anyhow, a full day on the alp will make your stay truly perfect. The Major family runs a private mountain hut, which is located directly on the Alpe di Siusi at 2400 meters above sea level. We will take you there, and at the end of an exciting day pick you up again. The mountain hut is a perfect starting point for hiking tours and for exploring the area. Experience the wonderful nature, the green meadows, the beautiful mountain scenery of the Dolomites, and treat yourself to a day of relaxation at our alpine hut on the Alpe di Siusi.
What to do in a mountain hut?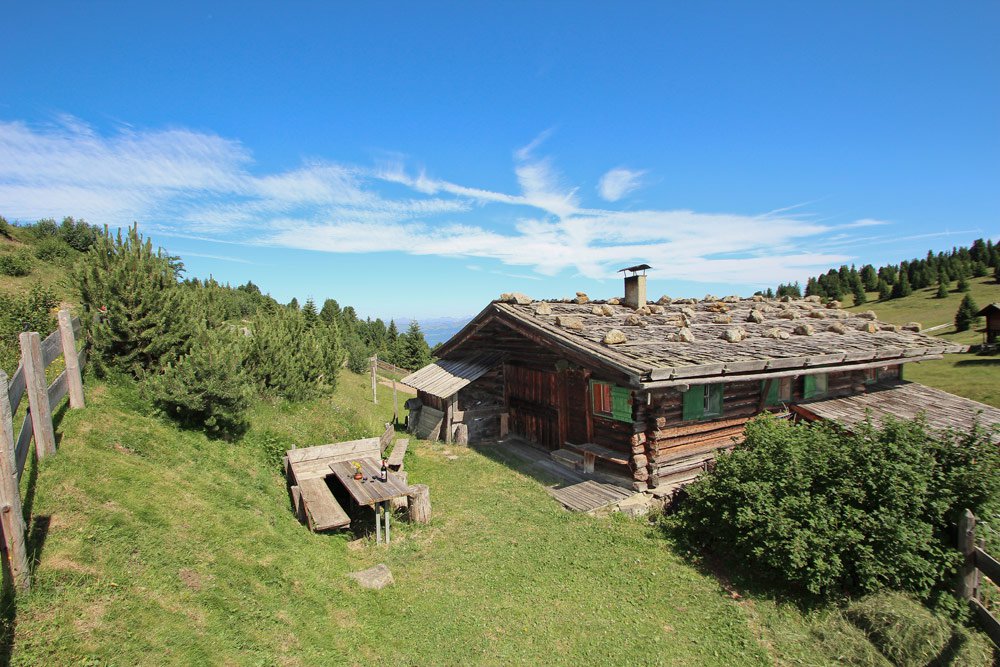 Ever more visitors would like to rent a mountain hut on the Alpe di Siusi. There, they may find peace and relaxation from everyday life. Away from the hustle and bustle, without traffic noise or other nuisances, here you may enjoy infinite calm, clear mountain air and a unique landscape – right at your doorstep. Enjoy the sunshine on your face and watch your children as they freely discover the pristine nature. Once you have filled up your energy reserve, you may venture out and discover the Alpe di Siusi. Equipped with solid footwear and comfortable clothing, a hike takes you up to a nearby alpine lodge or simply into the untouched nature scenery. The Alpe di Siusi always offers you many possibilities – after all, it is the largest mountain pasture in Europe and has plenty to offer.